ARTISTS' MANUALS
(How To Do It Books)
some titles may need a back button to return here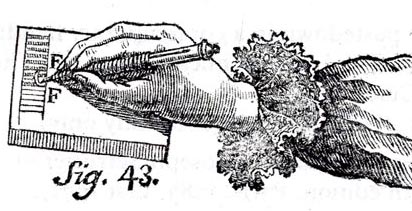 THE OPPORTUNITIES
| | |
| --- | --- |
| | THE ARTISTS' YEAR BOOK 1938 |
| | |
| --- | --- |
| | ASSOCIATED AMERICAN ARTISTS, prints for five dollars, Benton, Curry, Higgins, Wood |
| | |
| --- | --- |
| | HINTS FOR ARTISTS, CECIL TREW, 1940 (Book Jackets, Tools, exercises etc) |
ACADEMIC RULES
| | |
| --- | --- |
| | C.R.LESLIE, HANDBOOK FOR YOUNG PAINTERS 1855 |
FUNCTIONAL DRAWING
| | |
| --- | --- |
| | Conant Broadribb, DRAWING ARCHAEOLOGICAL FINDS FOR PUBLICATION , 1971 |
ART AND DRAWING
| | |
| --- | --- |
| | Hatton , FIGURE COMPOSITION 1905 , |
| | |
| --- | --- |
| | Norman Anton , BLACK AND WHITE DRAWING, 1961 |
| | |
| --- | --- |
| | Ellis Davidson , Linear Drawing (Cassell's Technical Manuals) , selection c1870 |
| | |
| --- | --- |
| | Ernest Hareux , Practical manual of Painting in Colour in Oil Colours |
| | |
| --- | --- |
| | Daniel Green , Pastel |
| | |
| --- | --- |
| | Robert Fawcett , On the Art of Drawing 1977 |
| | |
| --- | --- |
| | Herbert Sanders, CULT OF THE PASTEL, London 1920 |
| | Studio How to Draw series 1952 a list of titles (single) |
| | |
| --- | --- |
| | Cecil Bacon, Scraperboard Drawing, 1951 |
| | |
| --- | --- |
| | ANDREW LOOMIS, three books on drawing |
| | |
| --- | --- |
| | PEN DRAWING, an illustrated treatise Charles Maginnis, 1899 |
| | |
| --- | --- |
| | Arthur W. Dow, Composition 1913 (1899) |
| | Kimon Nicolaides, The Natural Way to Draw, 1941 |
| | Arthur Zaidenberg, Anyone can Draw, 1939 |
| | |
| --- | --- |
| | Cecile Curtis, ABC of Scraperboard |
| | |
| --- | --- |
| | Alexander Cozens, A New Method of Landscape The1785 |
| | |
| --- | --- |
| | Edward Billin, Drawing on Scraperboard, 1952 (complete) |
| | Percy Bradshaw, I Wish I Could Draw, 1949 |
| | Austin Cooper, Making a Poster, 1945 |
| | Austin Cooper, Making a Poster, 2 |
| | |
| --- | --- |
| | Adolph Dehn, How to Draw and Print Lithographs, 1950 |
| | |
| --- | --- |
| | Adolphe Armand Braun, Greek Way of Drawing 1916 |
| | |
| --- | --- |
| | Adolphe Armand Braun, Folds, Faces and Figures 1928 |
| | Pencil Drawing for Fun 1955, Fawcett Publishing |
| | Ashley Havinden, Line Drawing for Reproduction, 1949 |
| | Anton Refregier, Natural Figure Drawing, 1960 (1948) |
| | Cyril Farey, Architectural Drawing, 1949 |
| | J.M.Papillon, Traité Historiques de la gravure en bois, Paris 1766 |
| | |
| --- | --- |
| | E.J.Sullivan, Line, 1922 |
| | Eric Watson, Life Drawing Made Easy undated c1948 |
| | Paul Hogarth, Drawing Architecture 1979 |
| | Albert O. Halse, Architectural Rendering, 1960 |
| | |
| --- | --- |
| | John Hullah Brown Sketching without a Master, 1951ed. |
| | |
| --- | --- |
| | Vere Foster's Drawing Manual, Landscape and Marine (Blackie's) |
John Austen, The ABC of Pen and Ink Rendering 1937

Eric Hobbs, Drawing for Advertising, 1956

George Leech, Magazine Illustration, The Art Director's Point of View, 1939 complete

Alexander Murray, How To Draw , 1932 selected plates

Carradori, the first manual for sculptors, Florence 1802 (single)

Mattioli, Primi Elementi... Bolgna 1728, an early drawing manual

single

M.C.Cuzner, Drawing without Drudgery, Pitman 1935
| | |
| --- | --- |
| | Faith Jacques, Drawing in Pen and Ink 1964 |
| | |
| --- | --- |
| | R.P.Leitch A Course in Sepia Painting 1883 |
| | |
| --- | --- |
| | Joy Postle, Drawing Birds, 1953 |
| | |
| --- | --- |
| | Raymond Sheppard, How to Draw Birds, Studio 1948 edition |
| | |
| --- | --- |
| | Victor Perard, Figure Drawing 1946 |
| | |
| --- | --- |
| | Terence Cuneo , Tanks and How to Draw them, Studio 1945 |
| | |
| --- | --- |
| | Gregory Brown, How to Draw Trees 1942 |
| | |
| --- | --- |
| | William Walker, A Handbook of Drawing 1880 |
| | |
| --- | --- |
| | Christopher Hart , How to Draw Comic Book Heroes and Villains |
| | |
| --- | --- |
| | Leslie Hill ,OIL PAINTING FOR AMATEURS, pamphlet |
single drawing
| | |
| --- | --- |
| | Alexander Browne, ARS PICTORIA, titlepage 1675 |
PRINTMAKING/PRINTING
| | |
| --- | --- |
| | HERBERT WOOLF, The Pressmen's Ink Handbook , New York 1952 |
| | |
| --- | --- |
| | ALBERT CHAPMAN, LINOCUTS 1932 |
| | |
| --- | --- |
| | John Farleigh, Engraving on Wood 1954 |
| | |
| --- | --- |
| | Hans Mueller, Wood Cuts and Wood Engraving 1939 |
| | |
| --- | --- |
| | Bernard Sleigh, Wood Engraving 1932 |
| | |
| --- | --- |
| | Abraham Bosse, Traités des Manieres de Graver...Paris 1645 |
| | |
| --- | --- |
| | J.J.Lankes, A Woodcut Manual 1932 |
| | |
| --- | --- |
| | R.John Beedham, Woodengraving, 1921 with introduction by Eric Gill |
| | |
| --- | --- |
| | W.T.Robins, Etching Craft, 1914 with introduction Martin Hardie |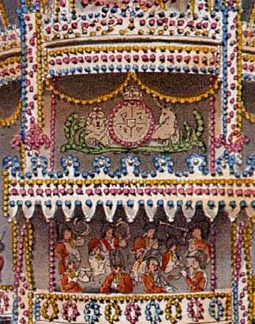 GENERAL SECTIONS
| | |
| --- | --- |
| | Painter's Problem Book, 20 problem subjects, Joseph Dawley |
| | Perspective general Menu |
| | Colour Books (Chris Mullen's collection) |
| | Artists' Correspondence Courses |
INDIVIDUAL ARTISTS giving advice
| | |
| --- | --- |
| | GORDON ONSLOW FORD, Painting in the Instant 1964 |
PERSPECTIVE
| | |
| --- | --- |
| | P. Le Dubreuil, La Perspective pratique, 1642 |
| | Norling on Perspective 1929a and c1955 |
| | Fuller, Perspectives to Scale 1952 |
| | Andrea Pozzo Perspective in Architecture and Painting 1707 |
| | Andrea Pozzo , Perspective (initials) |
| | Gallery of Classic Plates |
| | Albert Muhlemann, Observation & Dessin, 1926 (book now complete) |
| | |
| --- | --- |
| | George Hayter , Introduction to Perspective (etc) 1845 edition |
TRADE CATALOGUES FOR ARTISTS
| | |
| --- | --- |
| | WINSOR AND NEWTON The Sketcher's Colour Manual, artists' equipment 1896 |
| | |
| --- | --- |
| | Dacres Rabjohns Drawing Equipment |
| | |
| --- | --- |
| | Paul Dollfus, Modeles d"Artistes, Paris 1898 |
AIR-BRUSH
| | |
| --- | --- |
| | S.Ralph Maurello, The Complete Airbrush Book 1955 |
| | |
| --- | --- |
| | Elyce Waterman for Random, AIR-POWERED THE ART OF THE AIRBRUSH 1979 |
| | |
| --- | --- |
| | ANTONIO PETRUCCELLI the studio at Mount Tabor |
| | |
| --- | --- |
| | THE ADVANCED AIRBRUSH BOOK 1984 |
| | |
| --- | --- |
| | AIRBRUSHING AUTOMOBILES 1989 |
| | |
| --- | --- |
| | AIRBRUSHING FOR FINE AND COMMERCIAL ARTISTS Robert Paschel |
COPYING PRINTS
| | |
| --- | --- |
| | Portfolio of Drawings by James Parry, 1840, after Tinney's Compendium Anatomicum 1743 |
ANATOMY
| | |
| --- | --- |
| | Eugene Wolff, Anatomy for Artists, 1962, selected plates |
| | |
| --- | --- |
| | Jeno Barcsayl, Anatomy for the Artist, 1968 |
| | |
| --- | --- |
| | J.H.Vanderpoel, The Human Figure, 1922 |
STAGE
| | |
| --- | --- |
| | M.G. SAY Lighting the Amateur Stage , 1956, selected plates |
DRAWING / GRAPHIC -
LETTERING/COMIC- ADVERTISING
COMMERCIAL ART
| | |
| --- | --- |
| | COMICS AND SEQUENTIAL ART, Will Eisnert |
| | |
| --- | --- |
| | CHINESE CALLIGRAPHY, Chiang Yee |
| | |
| --- | --- |
| | THOMAS RUSSELL , A WORKING TEXT-BOOK OF ADVERTISING, 1922 EDITION |
| | |
| --- | --- |
| | PAUL SACHS, Modern Prints and Drawing , photographic images of print techniques. |
| | |
| --- | --- |
| | F Young , Advertising Layout 1928 1920 |
| | |
| --- | --- |
| | E.G.Lutz, Practical Graphic Figures, 1925 |
| | Calligraphy Wyss Copying Book, for Schools |
| | Calligraphy GENERAL MENU |
| | Vere Foster's New Civil Service Copy Book undated c1895 |
| | Friend and Hefter, Graphic Design 1936 |
| | L.Doust, A Manual of Caricature and Cartoon Drawing, 1936 |
| | |
| --- | --- |
| | Louis Valentine, How to Be a Lightning Cartoonist, c1950 |
| | R.Taylor, Introduction to Cartooning, 1947 |
| | Erdmann & Braun, Decorative Writing and the Arrangement of Lettering c1922 |
| | James Gardner, Drawing for Advertising, 1938 |
| | |
| --- | --- |
| | Will Clemence, Manual of Postercraft , c1930 |
| | Frank Reynolds, Humorous Drawing for the Press, 1947 |
| | Edgar Bond , Showcard Layout and Design , 1932 |
| | Gene Byrnes, A Complete Guide to Drawing, Illustration, Cartooning and Painting 1948 |
| | Richard Taylor, An Introduction to Cartooning, 1947 |
| | |
| --- | --- |
| | Mateusz Odrobny, Water Gilding website 2014 |
| | |
| --- | --- |
| | Erdmann and Braun, Decorative Writing and Arrangement of Lettering, 1920 |
| | |
| --- | --- |
| | Illustrations for Displays and Showcards, W. Vicars, 1938 |
| | |
| --- | --- |
| | W.A. Vickers, Illustration for Displays and Showcards second scanning 2 galleries |
| | |
| --- | --- |
| | Robert Forman Over the Drawing Board, 1962 |
| | |
| --- | --- |
| | W.A.S.Herbert, Caricatures and How to Draw them, 1951 |
| | |
| --- | --- |
| | anon , Pen and Brush Lettering, Practical Alphabets 1947 |
Brush and Free Style Alphabets -

Dan Solo and Solotype examples
POSTER DESIGN, Studio How to do it, Tom Eckersley -

Dan Solo and Solotype examples
| | |
| --- | --- |
| | BOOK PLATES, Studio How to do it series, Mark Severin, Studio How to do it, |
| | |
| --- | --- |
| | Robert Veno, Manuel... d'Etalagisme 1955, shop windoe design and colour harmonies. For shop window designers |
| | |
| --- | --- |
| | DRAWING POPEYE |
CARTOONS,

I Meet such people, Gurney Williams, Cartoon editor of Colliers, 1946
| | |
| --- | --- |
| | MANUAL OF DESIGN, Richard Redgrave 1876 with advertisements |
| | |
| --- | --- |
| | HINTS AND TIPS FOR COMMERCIAL ARTISTS, Palmer , Pitman 1931 |
| | |
| --- | --- |
| | HOW TO PACKAGE FOR PROFIT, Larrabee 1935 |
PHOTOGRAPHY
E.Heimann

, Creative Table Top Photography

1957 (1949)
Spencer

, Colour Photography in Practice 1948
| | |
| --- | --- |
| | Steinhauser , The Miniature Camera at work, 1938 Dresden |
SCULPTURE
Fabri,

Sculpture in Paper
Lester Gaba ,

SOAP CARVING,

studio
THE MECHANICAL
| | |
| --- | --- |
| | MOXON'S MECHANICK EXERCISES 1704, selected plates |
| | |
| --- | --- |
| | ANIMATED RETAIL DISPLAYS (1959) |
MUSIC
| | |
| --- | --- |
| | Thomas Mace, Musick's Monument 1676 |
| | Peter Prelleur, The Modern Music Master or Universal Musician, 1731 Michael Pretorius, Syntagma Musicum, Wittemburg and Wolfenbuttel, 1615 - 1620; Hans mersenne. Harmonie Universelle, Paris, 1637/8 |
| | |
| --- | --- |
| | John Playford's, Musick's Recreation 1682 |
DESIGN / DIY
| | |
| --- | --- |
| | Mary Davis Gillies, Popular Home Decoration , 1948 (1940) |
| | Allen Seaby, Pattern without Pain , 1948 |
| | E.Davidson, A Practical Manual of Housepainting, Graining, Marbling 1986 |
| | Alan Smith, Fabric Printing, 1953 |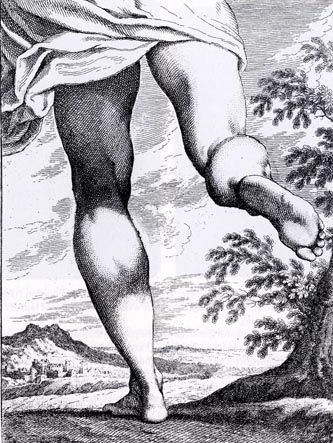 SINGLE PLATES FROM MANUALS
HANS BEHAM , ART MANUAL (HEADS) , 1546

JOST AMMAN , PATTERN BOOK FOR ARTISTS , 1579

BARDON, COSTUMES OF THE ANCIENT PEOPLES,

PARIS 1772-4

Durer, Handbook for Draftsmen, Nuremburg 1538

(drawing frame)

John Cawse, The Art of Painting 1840,

arranging colours on the palette

Sukenobu, Bamboo Title Page , About the Women of the Court (exercise in drawing bamboo)

From the Drawing Book of Kigyoku 1901 (waves on 2 pages)

From the Drawing Book of Suiseki (birds on 2 pages) 1830

2 plates from William Hogarth's The Analysis of Beauty
| | |
| --- | --- |
| | ALBRECHT DURER, COURSE IN THE ART OF MEASUREMENT, 1525 double page |
| | ALEXANDER COZENS, PRINCIPLES OF BEAUTY RELATIVE TO THE HUMAN HEAD 1778 |
These examples are chosen for the ways in which technical and aesthetic information about aspects of art are communicated to a receptive audience.
What is promised?
What is the balance between the technical and the aesthetic?
What does the contents page tell us about the syllabus and curriculum?

Where is the book pitched between amateur and professional?
How is the pace and sequence of tuition designed?

To what extent does the author intervene?
How universally are the rules meant to apply?

What is the balance between text and image?
Have the books been superseded, and if so, how?
THE ORIGINAL SCREEN