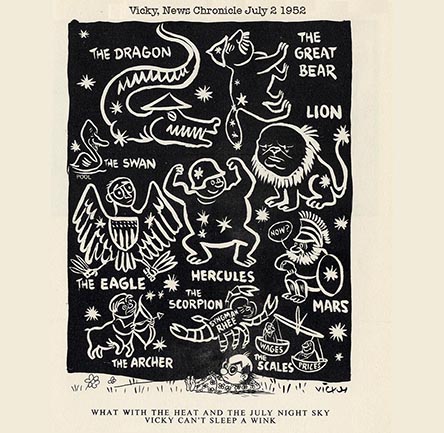 ISSUES AND PEOPLE
| | |
| --- | --- |
| | Satire generally (FIRST SCREEN) |
| | John Bull |
| | Against John Bull |
| | Peace |
| | |
| --- | --- |
| | Uncle Sam |
| | Death |
| | Maps |
| | Big Business (2 screens) |
| | The Bolshevist in Cartoon/Caricature |
| | |
| --- | --- |
| | Theodore Roosevelt |
| | |
| --- | --- |
| | Franklin Delano Roosevelt |
| | Winston Churchill |
| | Joseph Chamberlain |
| | Lloyd George |
| | Adolf Hitler |
| | Russia, Britain's Ally 1942 |
| | |
| --- | --- |
| | Comic Strip ads |
| | Comics against art 19thC |
| | Comics against art 20thC |
| | Anti-strip cartoons |
| | |
| --- | --- |
| | COMIC CHARACTERS (characterisation) |
| | |
| --- | --- |
| | COMIC PRIMER OF OPTIONS (CLICHE) |
SALE CATALOGUES
| | |
| --- | --- |
| | COMIC BOOKS AND COMIC ART, SOTHEBY'S NEW YORK 1995 |
COLLECTION OF THE WORLD'S CARTOONS
| | |
| --- | --- |
| | THE WORLD'S CARTOONS 1920's (5 SCREENS) |
| | THE WORLD'S CARTOONS 1939 (2 GALLERIES) |
| | CARTOONS 1936-1943 (NEW REVIEW) |
| | CARICATURE OF TODAY 1928, A SELECTION |
THE ARTISTS
in Alphabetical order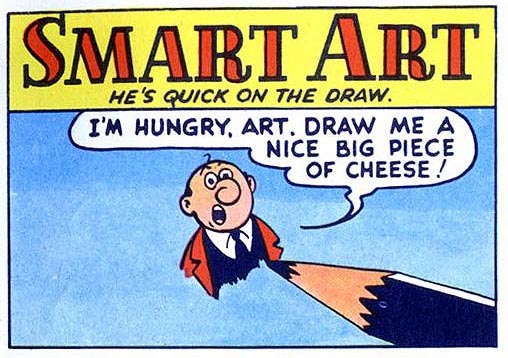 A
| | |
| --- | --- |
| | Acanthus |
| | Charles Addams, |
| | Anton |
| | |
| --- | --- |
| | Victor Anderson (Life) |
| | |
| --- | --- |
| | Bruce Angrave |
| | |
| --- | --- |
| | Peter Arno |
B
| | |
| --- | --- |
| | A.C.Barratt |
| | |
| --- | --- |
| | H.M.Bateman |
| | |
| --- | --- |
| | Charles Bennett |
| | |
| --- | --- |
| | René Bull |
| | |
| --- | --- |
| | Jean Bruler, Pif and Paf |
| | |
| --- | --- |
| | Sam Berman |
| | |
| --- | --- |
| | Wilhelm Busch |
| | |
| --- | --- |
| | W.F.Burrows |
C
| | |
| --- | --- |
| | Czermanski for FORTUNE |
| | |
| --- | --- |
| | Callendar, Flash Macaroni |
| | Caran D'Ache |
| | Leo Cheney (Passing Show) |
| | George Cruikshank |
| | |
| --- | --- |
| | Michael Cummings )Daily Express) |
D
| | |
| --- | --- |
| | Jay Darling |
| | Clarence Day |
| | Whitney Darrow |
| | Honore Daumier |
| | Decamps, L'An de Grace 1840, .... 1830 litho |
| | |
| --- | --- |
| | Robert Deighton, London Nuisance x 4 |
| | |
| --- | --- |
| | Thomas Derrick for PUNCH |
| | |
| --- | --- |
| | D'Eguille (The Silent Screen) |
| | |
| --- | --- |
| | Richard Doyle |
| | |
| --- | --- |
| | Albert Dubout, Raileries |
| | |
| --- | --- |
| | Marie Duval (Ally Sloper) |
| | |
| --- | --- |
| | Derso and Kellen for FORTUNE |
| | |
| --- | --- |
| | EDMUND DUFFY AND THE COLD WAR |
| | |
| --- | --- |
| | WILL DYSON AT THE HERALD |
E
| | |
| --- | --- |
| | Rowland Emmett |
F
| | |
| --- | --- |
| | Wally Fawkes Flook |
| | |
| --- | --- |
| | Bud Fisher, Mutt and Jeff |
| | |
| --- | --- |
| | Charles Forbell |
| | |
| --- | --- |
| | Lyonel Feininger Menu |
| | Arthur Ferrier |
| | Bud Fisher |
| | Fougasse |
| | Fontaine Fox |
| | Arthur Frost |
| | Al Frueh |
| | Harry Furniss |
| | Andre Francois |
G
| | |
| --- | --- |
| | Ghezzi, Man about Town |
| | David Ghilchik |
| | James Gillray |
| | A.S.Graham (July 1955) |
| | |
| --- | --- |
| | Chester Gould, selected panels |
| | |
| --- | --- |
| | F.C.Gould |
| | |
| --- | --- |
| | Chris Garratt |
| | |
| --- | --- |
| | Charles Gibson |
| | |
| --- | --- |
| | Grandville, Course au clocher adademique 1839 |
| | |
| --- | --- |
| | Carl Giles, article by Robert Hughes, Architectural review |
H
| | |
| --- | --- |
| | H.K.Hasleden |
| | |
| --- | --- |
| | Hewison W. July 1955 |
| | |
| --- | --- |
| | Herblock |
| | |
| --- | --- |
| | Thomas Henry |
| | |
| --- | --- |
| | George Herriman (4 galleries) |
| | |
| --- | --- |
| | John Held Jr |
| | William Hogarth |
| | Helen Hokinson |
| | Frank Horrabin |
| | Thomas Hood |
Will Hope, (Espoir)

The Communist
I, K
| | |
| --- | --- |
| | Ionicus |
| | Rea Irvin |
| | Edmond Kapp |
L
| | |
| --- | --- |
| | Osbert Lancaster |
| | |
| --- | --- |
| | David Langdon, At Large 1958 |
| | |
| --- | --- |
| | Joe Lee |
| | Mary Lee |
| | Patrick Lee |
| | David Levine |
| | David Low |
M
| | |
| --- | --- |
| | Mahood June 1955 |
| | Phil May |
| | Reginald Marsh |
| | Winsor McKay |
| | A.Moreland |
N
O
| | |
| --- | --- |
| | Will Owen |
| | |
| --- | --- |
| | Ricard Opisso |
P
| | |
| --- | --- |
| | Virgil Partch How to Look at Women |
| | |
| --- | --- |
| | S.J.Perelman |
| | |
| --- | --- |
| | Austin Payne, Pip Squeak and Wilfred |
| | |
| --- | --- |
| | Mary Petty |
| | |
| --- | --- |
| | Pett of the Daily Mirror single 1941 |
| | |
| --- | --- |
| | 'Phipps' article 1941 |
| | |
| --- | --- |
| | Watts Phillips, Teddington Locke c1850 1941 facs. |
| | |
| --- | --- |
| | PONT of Punch, The British Charactera and The British Carry on 1940 |
R
| | |
| --- | --- |
| | E.T.Reed menu |
| | |
| --- | --- |
| | Gardner Rea |
| | |
| --- | --- |
| | Raemaekers war cartoons |
| | |
| --- | --- |
| | Wyndham Robinson |
| | |
| --- | --- |
| | W.Heath Robinson (advertising) |
| | |
| --- | --- |
| | James Riddell |
| | |
| --- | --- |
| | William Ridgewell |
| | |
| --- | --- |
| | Carl Rose |
| | |
| --- | --- |
| | John Ryan, Pugwash |
| | |
| --- | --- |
| | Alex Raymond, FLASH GORDON |
S
| | |
| --- | --- |
| | Sempe (Women and Children First) |
| | |
| --- | --- |
| | Linley Sambourne |
| | Scully, William June 1955 |
| | Ronald Searle |
| | Dr.Seuss |
| | R.C.Sheriffs |
| | Graham Simmons |
| | O.Soglow |
| | George Sprod |
| | Leslie Starke |
| | |
| --- | --- |
| | Saul Steinberg |
| | |
| --- | --- |
| | Cliff Sterrett(Polly and her Pals) |
| | |
| --- | --- |
| | G.F.Studdy (Passing Shown Menu) |
| | Sidney Strube |
| | J.F.Sullivan |
| | |
| --- | --- |
| | Sullivant (UK) |
| | |
| --- | --- |
| | Sullivant (US) |
| | |
| --- | --- |
| | John Spooner (Aus) |
| | |
| --- | --- |
| | William Steig (Stag at Eve) |
T
| | |
| --- | --- |
| | Laurie Taylor |
| | |
| --- | --- |
| | G.B.Tiepolo |
| | |
| --- | --- |
| | R.Taylor |
| | J.W.Taylor (June 1955) |
| | James Thurber |
| | Rudolf Toppfer |
U,V
| | |
| --- | --- |
| | Vicky |
W
| | |
| --- | --- |
| | Millar Watt's POP |
| | |
| --- | --- |
| | H.T.Webster |
| | Tom Webster |
| | Westral The Communist |
| | Gluyas Williams menu |
| | David Wilson |
| | |
| --- | --- |
| | Arthur Watts |
| | |
| --- | --- |
| | Dyke White |
| | |
| --- | --- |
| | George Whitelow Menu |
| | |
| --- | --- |
| | Gilbert Wilkinson |
SINGLES
| | |
| --- | --- |
| | SHE WOULD ONLY MARRY A HERO C1880 |
| | |
| --- | --- |
| | THE PRESSURES OF MODERN LIFE, Alain, New Yorker 1942 |
| | |
| --- | --- |
| | ESQUIRE CARTOONISTS C1960 |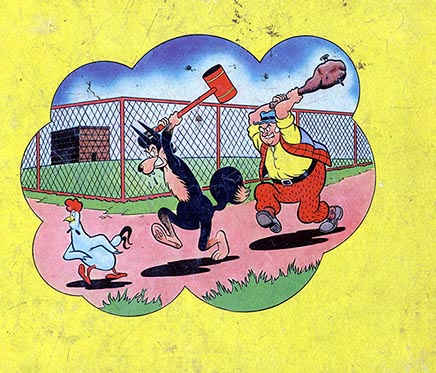 THE TIRED OLD FORMULAE
| | |
| --- | --- |
| | HOARY OLD CARTOON CLICHES, DONALD MAGEE NEW YORKER |
| | |
| --- | --- |
| | The Hot House of British Humour ROWLAND EMETT(visual cliches) |
HOW TO DO IT
BRITISH COMICS/CARICATURE

AMERICAN COMICS/ CARICATURE
MAGAZINES
FEATURES
FORMAL ASPECTS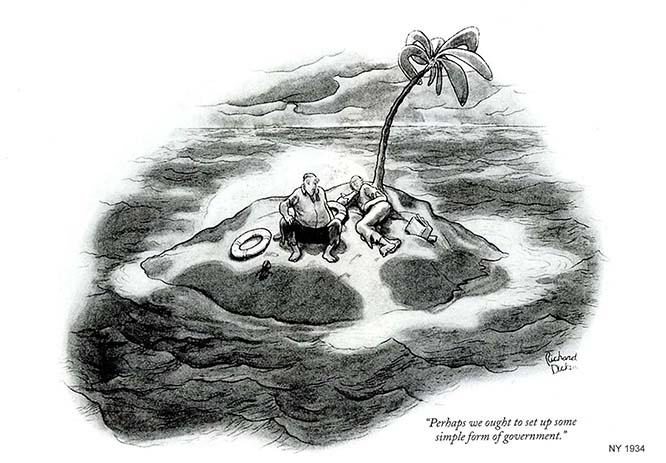 There is an absence of classification and analysis in the study of cartoons and caricatures.
This part of my website tries to give the perspective of the working professional.
One resource is the compilation of the world's comics of the week in such
magazines as The Review of Review and The Passing Show .